Because Fear Shouldn't Stop You From Being Beautiful
$1,995 for Dental Implants
Cosmetic Dentistry & Sedation Dentistry
Cosmetic dentistry is an art and a science. A great smile is an asset worth investing in and one that will be appreciated by many. With the new innovations in dentistry and the advanced technology now available, your perfect smile is now just a call away.
Scott received his degree from Fairleigh Dickinson College of Dental Medicine and has been practicing since 1988. With his extensive training and valuable experience, he has been extremely successful in helping patients get that beautiful smile they have always wanted.
Dr. Kupetz understands that patients have dental anxieties linked with dental treatment which is what makes him extremely sensitive to the fears of his patients. In addition to discussing the various dental care options available, he also specializes in sedation dentistry to cater to patients who suffer from high anxiety and dental phobias.
With Dr. Scott Kupetz, you will receive the finest and most advanced dental care treatments and newest procedures available to bring you the best care in town. Call us at 845-372-5975 to schedule a complimentary dental consultation appointment to learn more about the tooth treatment options that Dr. Scott Kupetz can provide to you.
Our Dental Patient Testimonials
Emergency And Cosmetic Dental Services
Cosmetic and sedation dentistry for chipped, crooked, discolored and missing teeth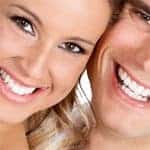 Using the art and science of dental treatments to enhancing the appearance of your teeth and smile.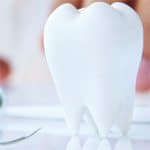 Artificial tooth roots that hold replacement teeth lost due to periodontal disease, injury or accidents.
The Journey To A Perfect Smile Begins Here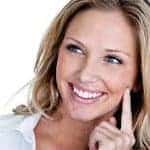 Cemented onto existing teeth or implants, cap damaged teeth using bridges and crowns.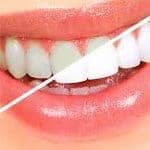 Lighten the natural color of your teeth or remove or lighten stains for a whiter appearance.
What Our Smiling Dental Patients Say

Andrew McKeown
Dr. Kupetz is an absolute amazing dentist and the service is phenomenal. Every employee there especially Dr. Kupetz himself are so nice and so good at their jobs. He did a great job on one of my fillings and if anyone has a cavity and is need of a filling Dr. Scott Kupetz in Wappingers Falls, New York is the place to go!

Holly Mckeown
Finding a good dentist you like and can trust has been difficult for me and I was lucky enough find Dr. Scott recently. His staff is wonderful! They are all friendly, extremely professional and very thorough when explaining the treatment plan. I've already recommended him to several friends!

Steven Orandello
I needed a tooth replaced, I called the office and spoke to Dawn his assistant. The office was great. From the 1st phone call to my last visit. They made me feel like family. I will use them again and I would defiantly recommend using them. The best dentist I have been to my whole life. I am 47 years old so that says a lot. Thanks, Dr. Scott and Dawn

TheBunny
Dr Kupetz and his staff are so wonderful and kind. Everyone was so understanding and accommodating of my phobia. The sedation was perfect, I remember almost nothing and anything I do recall was positive. I now have a healthy smile again and I'm actually less scared of keeping up with regular cleanings now. So happy I found this office!

Melissa Tomaszewski
I was having a really bad tooth ache. I hadn't been to the dentist in about five or six years and was terrified! Everyone was so nice and non judge mental! I would deff recommend!!

Denise Marinaccio
What a great experience visiting Dr. Kupetz's (Dr. Scott) dental office. He is a very personable, positive, and kind doctor. His work is perfection! I have had, fillings, root canals and veneers. I do receive many compliments in reference to my smile. Thanks Dr. Scott! His office is warm and inviting and just love the support staff. I couldn't ask for a better dentist or office to have all my dental needs met.

Paula Rosati
What a great experience visiting Dr. Kupetz's (Dr. Scott) dental office. Dr. Kupetz is wonderful. My daughter woke up Labor Day morning in terrible pain. She had an infection and needed a root canal. He came into his office on a holiday to take care of her. Very grateful for the care he gave my daughter

Lisa McGee
Dr. Kupetz is great. He explains what he is doing and always makes sure that you are comfortable. Donna and Dawn who make your experience even better!

Andrea Cohen
My family has been going to Dr. Kupetz for over 20 years. I\'ve never had a bad experience with him. He has consistently gone above and beyond and has been an amazing dentist. I recently had to have root canal surgery and he he came in on a Sunday all the way from New Jersey during a snow storm to fit me in. He consistently provides top notch quality service. Donna, my Dental Hygienist for the last 17 years, is incredible. She always makes me feel comfortable and we\'ve developed a close relationship over the years. Dawn, the office manager is great at fitting us in (despite my family\'s crazy schedule) and is really helpful when it comes to our insurance. I would highly recommend them, because even though I no longer live in the area, I still come up from NYC to have Dr. Kupetz as my dentist.

Irene Salib
I had been in so much pain and of course it was Sunday and everyone was closed, great! I Google searched dentists open on Sunday and called Dr Kupetz answering service. Thr woman paged him and he had gotten back to me within minutes! Score #1! Also important to mention I have never been here before and was not referred so he had no idea who I was! He was at a seminar and came back up to the area as soon as possible on the chance that I may need a root canal, really? Score #2. Now I hate going to the dentist it always hurts even though they say \don\'t worry about it

Susan Marino
I recently had root canal and had a positive experience at this office. I would recommend them to family and friends. They were able to accommodate my schedule because of their late-night on Monday. Both Dr. Kupetz and Donna the hygienist were so calming due to my high anxiety getting dental work done. Dawn at the front desk was friendly and knowledgeable with my dental insurance questions. Thank you!

Sheldon Cohen
My family have been going to Dr. Scott For over 20 years. My wife has needed extensive work. He has always been extremely patient and expert in taking care of us. My wife;s teeth are now excellent. He is a perfectionist (so don\'t always expect a quick visit if that is all you want) and will send back items to the lab if he does not think the color is right. We have never had any adverse reactions to any of the work he has done including root canals. If necessary he will make special hours to take care of a problem. Donna, the Dental Hygienist is amazing, and Dawn, the office manager is great at arranging appointments totally knowledgeable about insurance. In total, they treat us like family.

CJJ
Our son with special needs is a new patient of Dr. Scott. They spend as much time and patience with you as needed to ensure a positive experience. Dr. Scott, Donna, Marie, Dawn, Missy and Denise, their kindness to our son is amazing. We highly recommend Dr. Scott.
Your Best Smile From Dental Services By Dr. Kupetz
Your smile is one of the first things people notice about you. It gives a preview of your personality, showcases your confidence, and leaves a lasting impression. Being that your smile is so important, it stands to reason that you want it to look its best, but, if your teeth are less-than-perfect, instead of showing off your smile, you're probably hiding it.
Stop being afraid to show the world who you are and contact Scott Kupetz, D.M.D. today! For more than 30 years, Dr. Kupetz has been improving the smiles of his patients with reliable and effective cosmetic dentistry services. No matter how imperfect or damaged your teeth may be, Dr. Kupetz and his team can transform your smile, restore your confidence, and make you proud to show off your smile again.
Dental Services That Will Make You Smile
Thanks to the high-quality, effective dental services that Dr. Kupetz offers, you'll have a reason to smile again. He offers a full range of cosmetic services that will not only improve the look of your teeth, but will boost your self-confidence, and even improve your success and your personal relationships.
Scott Kupetz, D.M.D. specializes in all aspects of cosmetic dentistry. The most common treatments he provides for his patients include:
Dental Implants. For patients who are missing teeth, dental implants are a more permanent and effective solution than dentures. Denture implants feel and function more like natural teeth, so you'll be able to smile, talk, and eat with confidence; they're a lot more comfortable and easier to take care of than dentures, too.
Teeth Whitening. Dr. Kupetz is a leading teeth whitening dentist in New York. As you age, your teeth naturally become discolored. Dark-colored foods and beverages and certain medications stain the enamel, and over time, they can end up looking more yellow or brown than white. No matter how stained or discolored your teeth may be, Dr. Scott Kupetz can make them several shades whiter and drastically change the look of your smile.
Composite Fillings. A composite filling can be used to repair cracked, chipped, fractured, worn, and decayed teeth. These tooth-colored fillings not only improve the aesthetics of the teeth; they strengthen them, too. Composite fillings are more durable than traditional silver fillings and they're much less obtrusive.
Teeth StraighteningEven the most severely crooked and misaligned teeth can be improved with the teeth straightening treatments offered by Dr. Kupetz. Instead of using unsightly and uncomfortable metal braces, he uses Invisalign, a revolutionary new way to straighten the teeth. These clear teeth aligners are less visible and more comfortable than standard braces; they also don't impede your ability to eat and they can be removed, making it easier to maintain your dental hygiene.
Botox® and Juvederm®. Take your smile to the next level with Botox® and Juvederm®. Botox® removes the appearance of fine lines and wrinkles around your mouth, while Juvederm® makes your lips appear fuller and more luscious. These treatments will give you a more youthful appearance and are the perfect accents for your newly restored teeth.
In addition to being one of the area's leading cosmetic dentists, Scott Kupetz, D.M.D. also provides emergency dental treatments. When chips, cracks, or any other dental emergency strikes and you're in need of an emergency dentist, Dr. Kupetz will provide you with the fast, reliable service at a moment's notice.
Your Perfect Smile is Our Passion
Dr. Scott Kupetz is passionate about improving the lives and well-being of his patients. By using the latest advances and cutting-edge cosmetic dentistry treatments, he has been able to restore the smiles of countless patients throughout the Orange County, Westchester County, Dutchess County, Albany County and Schenectady County areas. When your teeth look their best, you feel your best, and with the treatments Dr. Kupetz offers, you'll feel better than you've ever felt before.
The best interest of his patients is always a top priority for Dr. Kupetz. He takes a caring, compassionate approach that will make even the most anxious patients feel at ease.  He'll sit down with you to discuss your goals and determine the best approach to help you achieve the smile you've always dreamed of. Prior to your treatments, Dr. Kupetz and his staff will walk you through the procedure so that you'll know exactly what to expect. The office is a warm and welcoming environment, with music and televisions available to keep you occupied while your treatment is being performed. For those who experience extreme anxiety, sedation dentistry is available.
One thing's for sure; when you choose Scott Kupetz, D.M.D. for your cosmetic dentistry needs, you'll always receive the very best treatment and results that will not only meet your needs but exceed them.
Call Dr. Scott Kupetz For A Picture-Perfect Smile
Don't let your smile hold you back! With the cosmetic dentistry treatments offered by Dr. Kupetz, you'll get a picture-perfect smile that you'll be proud to show off. To learn more about the treatments he offers and find out how you can get the smile you've always dreamed of, call 845-372-5975 to schedule a complimentary consultation.
Scott Kupetz, D.M.D. looks forward to making you smile again!
Dr. Kupetz' New York Dental Office Locations