Revitalize your confidence with expert juverderm treatments by Scott Kupetz DMD – where beauty and wellness align effortlessly!
Enhance Your Beauty with Botox in Beekman, NY
Discover the Magic of Botox at Scott Kupetz, DMD
Nestled in the captivating realms of Beekman, NY, Scott Kupetz, DMD emerges as a beacon of innovation and expertise in botox treatments. Our passion reverberates within the hearts and minds of our clients, emanating from the breathtaking results that redefine their essence. Here, we marry advanced technologies with a touch of artistry, offering a sanctuary where dreams of rejuvenation and confidence blossom into reality. Serving the close-knit communities of Beekman, NY, and the broader vistas of Dutchess County, our mission resonates with dedication to excellence and a heartfelt commitment to individual journeys.
In the embrace of our care, clients find solace in comprehensive consultations and personalized strategies, thoughtfully crafted to unveil their intrinsic beauty. At Scott Kupetz, DMD, your journey commences with an exploration of your aspirations, guiding our expertise in sculpting a botox treatment plan that resonates with your unique essence. Reach out to us at 845-372-5975, where your transformation awaits, woven into each interaction, each advice, and each meticulous procedure we offer at our botox sanctuary in Beekman, NY.
Nurturing dreams of beauty and confidence, Scott Kupetz, DMD becomes the quintessence of botox mastery. Here, every client steps into a realm of possibilities, where each treatment is a homage to their uniqueness and an investment in their radiant future. Elevate your beauty experience in the heart of Dutchess County, where innovation, care, and transformation flow seamlessly, curating botox experiences that linger in the beauty of confidence and satisfaction.
Dr. Kupetz is an absolute amazing dentist and the service is phenomenal. Every employee there especially Dr. Kupetz himself are so nice and so good at their jobs. He did a great job on one of my fillings and if anyone has a cavity and is need of a filling Dr. Scott Kupetz in Wappingers Falls, New York is the place to go!
Finding a good dentist you like and can trust has been difficult for me and I was lucky enough find Dr. Scott recently. His staff is wonderful! They are all friendly, extremely professional and very thorough when explaining the treatment plan. I've already recommended him to several friends!
I needed a tooth replaced, I called the office and spoke to Dawn his assistant. The office was great. From the 1st phone call to my last visit. They made me feel like family. I will use them again and I would defiantly recommend using them. The best dentist I have been to my whole life. I am 47 years old so that says a lot. Thanks, Dr. Scott and Dawn
I was having a really bad tooth ache. I hadn't been to the dentist in about five or six years and was terrified! Everyone was so nice and non judge mental! I would deff recommend!!
What a great experience visiting Dr. Kupetz's (Dr. Scott) dental office. He is a very personable, positive, and kind doctor. His work is perfection! I have had, fillings, root canals and
veneers
. I do receive many compliments in reference to my smile. Thanks Dr. Scott! His office is warm and inviting and just love the support staff. I couldn't ask for a better dentist or office to have all my dental needs met
What a great experience visiting Dr. Kupetz's (Dr. Scott) dental office. Dr. Kupetz is wonderful. My daughter woke up Labor Day morning in terrible pain. She had an infection and needed a root canal. He came into his office on a holiday to take care of her. Very grateful for the care he gave my daughter
Dr. Kupetz is great. He explains what he is doing and always makes sure that you are comfortable. Donna and Dawn who make your experience even better!
I recently had root canal and had a positive experience at this office. I would recommend them to family and friends. They were able to accommodate my schedule because of their late-night on Monday. Both Dr. Kupetz and Donna the hygienist were so calming due to my high anxiety getting dental work done. Dawn at the front desk was friendly and knowledgeable with my dental insurance questions. Thank you!
Our son with special needs is a new patient of Dr. Scott. They spend as much time and patience with you as needed to ensure a positive experience. Dr. Scott, Donna, Marie, Dawn, Missy and Denise, their kindness to our son is amazing. We highly recommend Dr. Scott.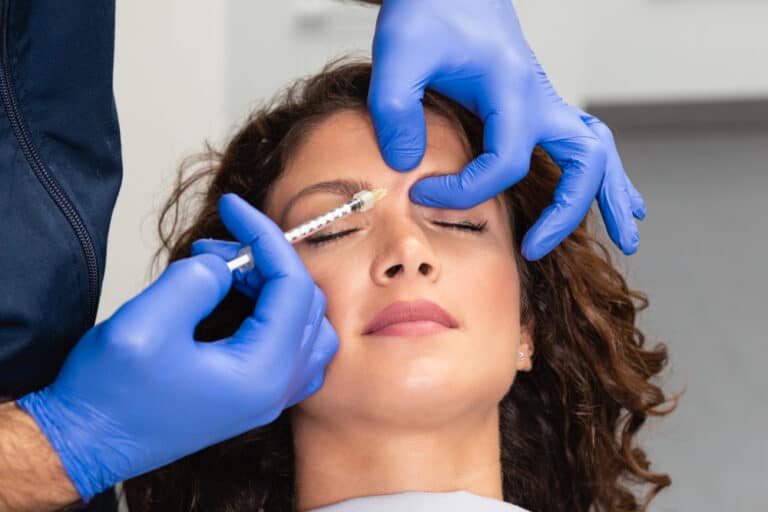 Personalized Botox Treatments Tailored Just for You
At Scott Kupetz, DMD, every botox treatment begins with you. Nestled in the vibrant aura of Beekman, NY, our approach harmonizes with the rhythms of individuality and precision. In our realm, each client's unique beauty narratives become the inspiration behind our tailored botox treatments, ensuring that personal aspirations find expression in the results achieved. The harmonious blend of cutting-edge techniques and empathetic understanding enables us to craft a pathway to rejuvenation that resonates with your personal aesthetic journey within the scenic landscapes of Dutchess County.
Engage in an intimate consultation process where your visions and concerns become the cornerstone of a bespoke botox treatment strategy. In the heart of Dutchess County, Scott Kupetz, DMD blossoms as a sanctuary of trust and expertise. Our commitment echoes in the experiences of our clients, whose journeys are marked by the elegance of natural results and the warmth of our care. Contact us at 845-372-5975, and allow us to curate a botox experience that dances to the rhythms of your expectations and the beauty aspirations of Beekman, NY.
In the luxurious embrace of Scott Kupetz, DMD, discover the transformation that goes beyond the physical. Dive into botox treatments that celebrate your individuality, where each procedure becomes a chapter in your story of enhanced beauty and confidence. Immerse yourself in the world where excellence meets compassion, navigating the pathways to aesthetic brilliance in Beekman, NY.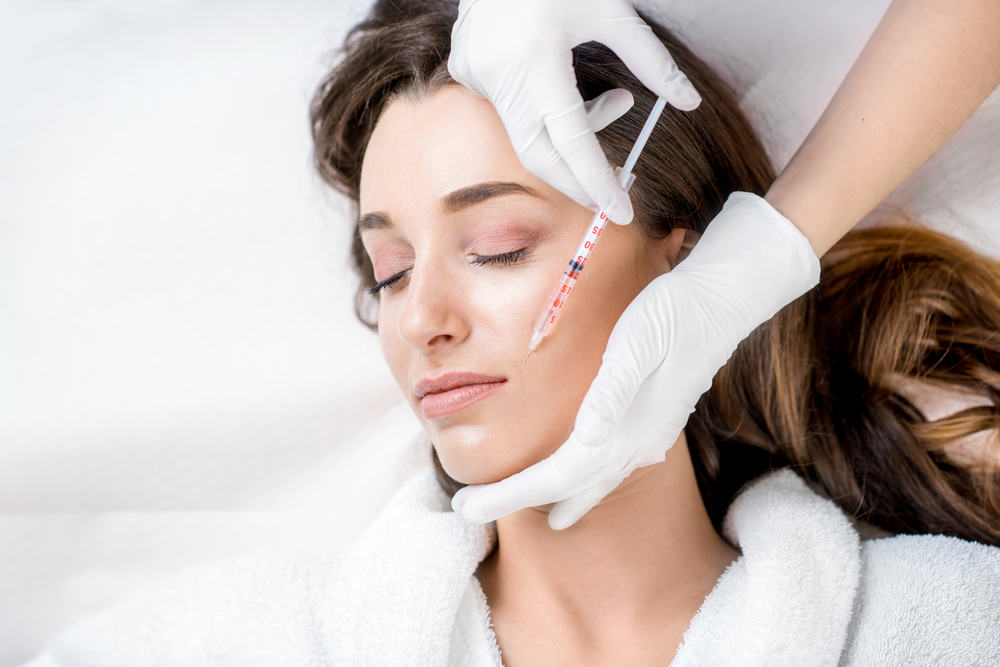 Experience Excellence in the Heart of Dutchess County
Scott Kupetz, DMD stands as a paragon of botox excellence in the vibrant landscapes of Beekman, NY. We are more than a botox clinic; we are architects of aesthetic transformations, where every treatment echoes with mastery and dedication. Our presence in Dutchess County signifies a beacon of reliability and innovation, where clients can immerse in services that reverberate with quality, finesse, and a personalized touch. In our hands, your botox journey transcends the ordinary, evolving into an extraordinary symphony of care, expertise, and remarkable results.
Crafting stories of transformation, our team at Scott Kupetz, DMD nurtures your aspirations with the utmost respect and dedication. We delve deeply into understanding your needs, curating botox experiences that flourish in the gardens of natural beauty and enhanced confidence. In our welcoming space in Beekman, NY, every interaction is a step towards realizing your aesthetic dreams, marked by the brilliance of technique and the warmth of genuine care.
In the realm of Scott Kupetz, DMD, beauty finds a profound expression. Through our doors, step into a world where botox is not just a procedure, but a transformative journey. In the embrace of our expertise, find the treasures of rejuvenated appearances and blossoming self-confidence in the heart of Dutchess County. Experience the luxury of personalized care, where your journey unfolds with elegance, precision, and a vibrant echo of satisfaction.
The "Beekman" name became attached to the area in 1697, from Henry Beekman, a Kingston native, who had numerous land stakes in Dutchess County. The town had also been occupied by the Wappinger Indians, before the first European settlers arrived around 1710. The Beekman Patent, granted to Beekman in 1697, was the second largest land holding in Dutchess County. In 1737, Beekman became an official , and local government was erected. 1788 was the initial period of establishing towns and counties in the newly independent state of New York, but parts were removed subsequently to form other towns. Beekman contributed part of its territory to the newer towns of LaGrange (1821) and Union Vale (1827). Iron ore extraction and smelting were important in the early economy. The Beekman Patent was a manor until after the Revolution. Residents could only lease the land and pay rent in wheat, fat fowls and work on roads. The series Settlers of the Beekman Patent chronicles the lives of all residents there in the 18th century.
Beekman saw its first place of worship shortly thereafter, a Lutheran church located off Beach Road, which was frequented by German emigrants. The Quaker family, well known in the area for being one of the initial settlers, created a meeting house in 1771 in Gardner Hollow, named the "Apoquague Preparative Meeting". The church attracted most of the population at the time, and those who did not worship there frequented St. Denis Church, a Catholic church, just beyond the East Fishkill border.
Beekman began its "boom" in the late 19th and early 20th centuries as the communities of Sylvan Lake, Beekmanville, and Clove Valley were in the active mining business. Many townsfolk that settled in town during this time were Irish men, escaping the Great Famine, and sent their families to Beekman as well. However, the mining industry died out in the late 19th century, with very few remains today. The most notable one, the "Beekman Furnace", is still intact on Furnace Road, just off Clove Valley Road.
Learn more about Beekman.
Useful links for Beekman, NY
---
Here are some wrestling club-related links:
Because Fear Shouldn't Stop You From Being Beautiful