Botox in Cold Spring, NY.
Revitalize your confidence with expert juverderm treatments by Scott Kupetz DMD – where beauty and wellness align effortlessly!
Discover the fusion of medical expertise and artistic finesse at Cold Spring, transforming the realm of facial rejuvenation.
Revolutionizing Beauty in Cold Spring, NY
Welcome to Scott Kupetz, DMD, the epitome of aesthetic innovation and excellence in Cold Spring, NY. We specialize in administering bespoke botox services, carefully curated to meet the unique needs and aspirations of each client. Nestled in the breathtaking landscapes of Putnam County, our state-of-the-art facility emanates an aura of professionalism, warmth, and utmost care. Our commitment to excellence ensures that every client experiences a harmonious blend of advanced techniques, personalized care, and a serene environment conducive to achieving remarkable transformations.
Dive into the realm of rejuvenation where each botox treatment is a step towards a youthful and vibrant appearance. At Scott Kupetz, DMD, our approach is profoundly client-centric, ensuring personalized strategies that resonate with precision and effectiveness. In the heart of Putnam County, we champion methodologies that set new standards in botox services, guaranteeing remarkable and enduring results.
Connect with us, and embark on a transformative journey where your aesthetic visions are nurtured and brought to fruition with impeccable care. For further details, consultations, or to immerse yourself in the ultimate botox experience, please feel free to contact us at 845-372-5975.
Dr. Kupetz is an absolute amazing dentist and the service is phenomenal. Every employee there especially Dr. Kupetz himself are so nice and so good at their jobs. He did a great job on one of my fillings and if anyone has a cavity and is need of a filling Dr. Scott Kupetz in Wappingers Falls, New York is the place to go!
Finding a good dentist you like and can trust has been difficult for me and I was lucky enough find Dr. Scott recently. His staff is wonderful! They are all friendly, extremely professional and very thorough when explaining the treatment plan. I've already recommended him to several friends!
I needed a tooth replaced, I called the office and spoke to Dawn his assistant. The office was great. From the 1st phone call to my last visit. They made me feel like family. I will use them again and I would defiantly recommend using them. The best dentist I have been to my whole life. I am 47 years old so that says a lot. Thanks, Dr. Scott and Dawn
I was having a really bad tooth ache. I hadn't been to the dentist in about five or six years and was terrified! Everyone was so nice and non judge mental! I would deff recommend!!
What a great experience visiting Dr. Kupetz's (Dr. Scott) dental office. He is a very personable, positive, and kind doctor. His work is perfection! I have had, fillings, root canals and
veneers
. I do receive many compliments in reference to my smile. Thanks Dr. Scott! His office is warm and inviting and just love the support staff. I couldn't ask for a better dentist or office to have all my dental needs met
What a great experience visiting Dr. Kupetz's (Dr. Scott) dental office. Dr. Kupetz is wonderful. My daughter woke up Labor Day morning in terrible pain. She had an infection and needed a root canal. He came into his office on a holiday to take care of her. Very grateful for the care he gave my daughter
Dr. Kupetz is great. He explains what he is doing and always makes sure that you are comfortable. Donna and Dawn who make your experience even better!
I recently had root canal and had a positive experience at this office. I would recommend them to family and friends. They were able to accommodate my schedule because of their late-night on Monday. Both Dr. Kupetz and Donna the hygienist were so calming due to my high anxiety getting dental work done. Dawn at the front desk was friendly and knowledgeable with my dental insurance questions. Thank you!
Our son with special needs is a new patient of Dr. Scott. They spend as much time and patience with you as needed to ensure a positive experience. Dr. Scott, Donna, Marie, Dawn, Missy and Denise, their kindness to our son is amazing. We highly recommend Dr. Scott.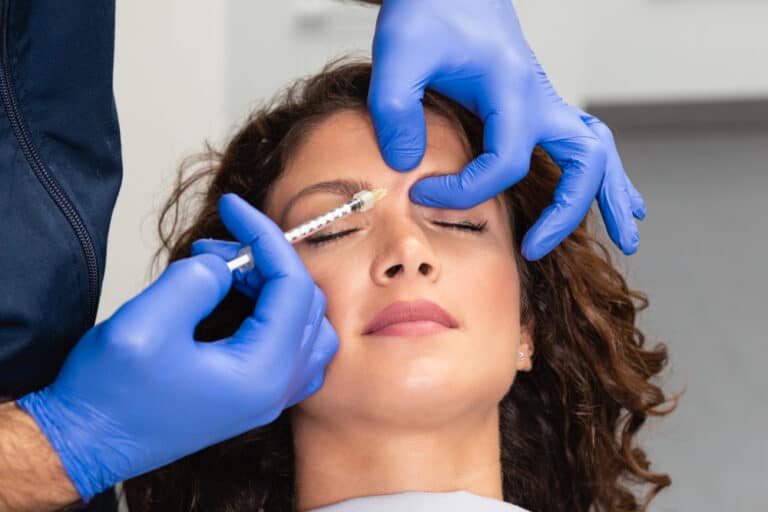 Experience Tailored Botox Treatments at Scott Kupetz, DMD
Step into Scott Kupetz, DMD, where your journey to aesthetic brilliance in Cold Spring, NY begins with a meticulously crafted botox treatment plan. In our prestigious clinic located amidst the beauty of Putnam County, each treatment is more than a procedure—it's a bespoke experience tailored to unveil your intrinsic beauty. Our experts harmonize advanced techniques with individual aspirations to curate botox experiences that transcend the conventional, promising results that are both profound and satisfying.
At Scott Kupetz, DMD, we immerse our clients in luxury, care, and utmost professionalism. Our commitment to excellence echoes through every corner of our facility in Cold Spring, NY, ensuring that your experience is marked by comfort and confidence. Your botox journey with us is underscored by detailed consultations, expert insights, and a thoughtful execution that resonates with your unique beauty and expectations.
Reach out to us, and allow our experts to steer your aesthetic journey with unmatched professionalism and care. Discover the extraordinary impact of personalized botox treatments at Scott Kupetz, DMD by connecting with us at 845-372-5975.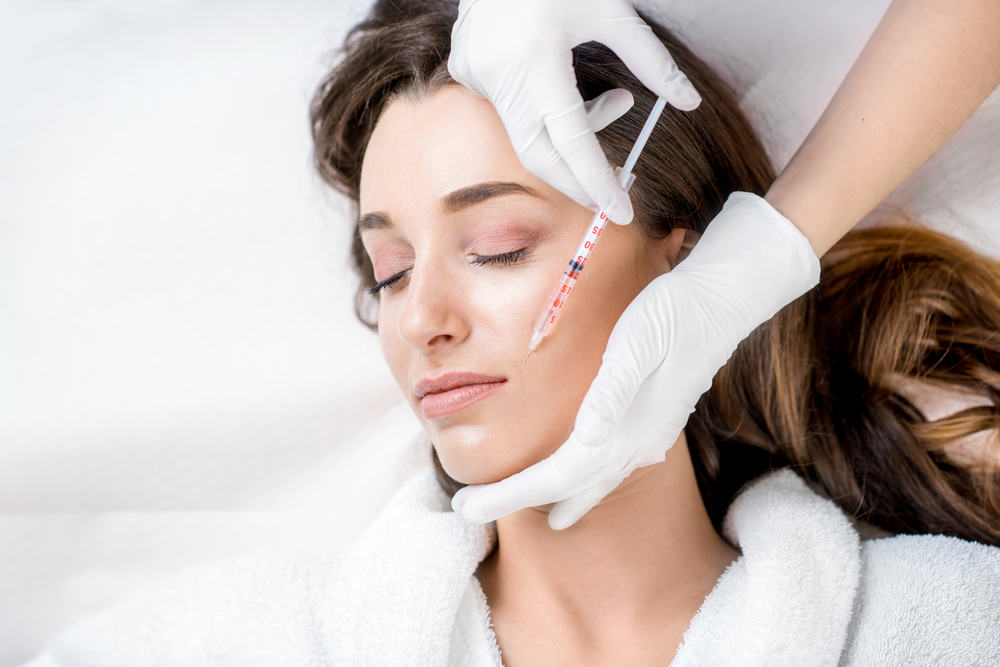 Unlock the Best Version of Yourself with Scott Kupetz, DMD
Explore a sanctuary of aesthetic transformation at Scott Kupetz, DMD, situated in the enchanting realms of Cold Spring, NY. Our botox services are more than treatments—they are invitations to experience a rejuvenated self, marked by elegance and radiance. Operating in the vibrant ambiance of Putnam County, we stand as a beacon of innovation and quality, where each service is meticulously crafted to echo with your beauty aspirations and needs.
Scott Kupetz, DMD is more than a botox clinic—it's a realm where each treatment is a tribute to your uniqueness, carefully curated and executed with unparalleled precision. At our prestigious location in Cold Spring, NY, we offer a harmonious blend of modern techniques, personalized approaches, and a warm environment that collectively work to enhance your botox experience.
Allow yourself to experience the extraordinary at Scott Kupetz, DMD, where your beauty aspirations find their true expression. To dive into a world where each botox treatment is a masterpiece of precision, care, and excellence, feel free to connect with us and embark on your transformative journey in the heart of Putnam County.
The site of present-day Cold Spring was part of the lands belonging to Merrick Williams. The first settler of Cold Spring was Merrick Williams in 1730. In 1772, a highway master was chosen for the road from Cold Spring to the Post Road from New York to Albany. A small trading hamlet grew alongside the river by the early 1800s. A couple of sloops made regular weekly trips from Cold Spring to New York, carrying wood and some country produce, which came over this model road from the east. Those trips by sloop usually took a week.
In 1818, Gouverneur Kemble established the West Point Foundry opposite West Point to produce artillery pieces for the United States Government. The nearby mountains contained veins of ore, and were covered with timber for fuel. A brook provided hydropower, and the Hudson a ready shipping outlet. In 1843, the Foundry built the USS Spencer, the first iron ship built in the U.S. With the influx of workers at the Foundry, local housing, businesses and churches increased, and Cold Spring was incorporated as a village in 1846. The first President of the Village was Joshua Haight. The Foundry became famous for its production of Parrott rifles and other munitions during the Civil War, when the foundry grew to a sprawling 100-acre complex employing 1,400. It also manufactured cast iron steam engines for locomotives, gears, and produced much of the pipework for New York's water system. The rise of steel making and the declining demand for cast iron after the Civil War caused the Foundry to cease operations in 1911.
Many artifacts from the Foundry's history can be viewed at the Putnam History Museum on Chestnut Street. Built in 1830, the building was originally a one-room schoolhouse for the Foundry's teenage apprentices and the children of employees.
Learn more about Cold Spring.
Useful links for Cold Spring, NY
---
Here are some wrestling club-related links:
Because Fear Shouldn't Stop You From Being Beautiful