Revitalize your confidence with expert juverderm treatments by Scott Kupetz DMD – where beauty and wellness align effortlessly!
Discover the fusion of medical expertise and artistic finesse at Troy, transforming the realm of facial rejuvenation.
Revolutionizing Beauty in Troy, NY
Welcome to Scott Kupetz, DMD, the epitome of aesthetic innovation and excellence in Troy, NY. We specialize in administering bespoke botox services, carefully curated to meet the unique needs and aspirations of each client. Nestled in the breathtaking landscapes of Albany County, our state-of-the-art facility emanates an aura of professionalism, warmth, and utmost care. Our commitment to excellence ensures that every client experiences a harmonious blend of advanced techniques, personalized care, and a serene environment conducive to achieving remarkable transformations.
Dive into the realm of rejuvenation where each botox treatment is a step towards a youthful and vibrant appearance. At Scott Kupetz, DMD, our approach is profoundly client-centric, ensuring personalized strategies that resonate with precision and effectiveness. In the heart of Albany County, we champion methodologies that set new standards in botox services, guaranteeing remarkable and enduring results.
Connect with us, and embark on a transformative journey where your aesthetic visions are nurtured and brought to fruition with impeccable care. For further details, consultations, or to immerse yourself in the ultimate botox experience, please feel free to contact us at 845-372-5975.
Dr. Kupetz is an absolute amazing dentist and the service is phenomenal. Every employee there especially Dr. Kupetz himself are so nice and so good at their jobs. He did a great job on one of my fillings and if anyone has a cavity and is need of a filling Dr. Scott Kupetz in Wappingers Falls, New York is the place to go!
Finding a good dentist you like and can trust has been difficult for me and I was lucky enough find Dr. Scott recently. His staff is wonderful! They are all friendly, extremely professional and very thorough when explaining the treatment plan. I've already recommended him to several friends!
I needed a tooth replaced, I called the office and spoke to Dawn his assistant. The office was great. From the 1st phone call to my last visit. They made me feel like family. I will use them again and I would defiantly recommend using them. The best dentist I have been to my whole life. I am 47 years old so that says a lot. Thanks, Dr. Scott and Dawn
I was having a really bad tooth ache. I hadn't been to the dentist in about five or six years and was terrified! Everyone was so nice and non judge mental! I would deff recommend!!
What a great experience visiting Dr. Kupetz's (Dr. Scott) dental office. He is a very personable, positive, and kind doctor. His work is perfection! I have had, fillings, root canals and
veneers
. I do receive many compliments in reference to my smile. Thanks Dr. Scott! His office is warm and inviting and just love the support staff. I couldn't ask for a better dentist or office to have all my dental needs met
What a great experience visiting Dr. Kupetz's (Dr. Scott) dental office. Dr. Kupetz is wonderful. My daughter woke up Labor Day morning in terrible pain. She had an infection and needed a root canal. He came into his office on a holiday to take care of her. Very grateful for the care he gave my daughter
Dr. Kupetz is great. He explains what he is doing and always makes sure that you are comfortable. Donna and Dawn who make your experience even better!
I recently had root canal and had a positive experience at this office. I would recommend them to family and friends. They were able to accommodate my schedule because of their late-night on Monday. Both Dr. Kupetz and Donna the hygienist were so calming due to my high anxiety getting dental work done. Dawn at the front desk was friendly and knowledgeable with my dental insurance questions. Thank you!
Our son with special needs is a new patient of Dr. Scott. They spend as much time and patience with you as needed to ensure a positive experience. Dr. Scott, Donna, Marie, Dawn, Missy and Denise, their kindness to our son is amazing. We highly recommend Dr. Scott.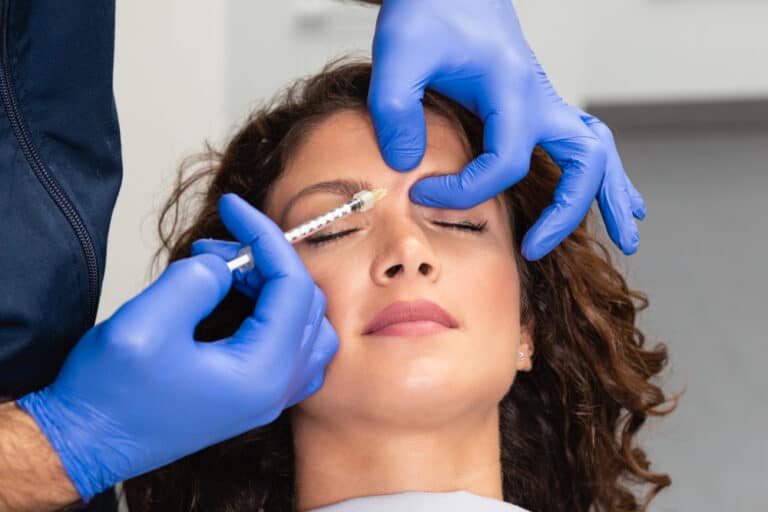 Experience Tailored Botox Treatments at Scott Kupetz, DMD
Step into Scott Kupetz, DMD, where your journey to aesthetic brilliance in Troy, NY begins with a meticulously crafted botox treatment plan. In our prestigious clinic located amidst the beauty of Albany County, each treatment is more than a procedure—it's a bespoke experience tailored to unveil your intrinsic beauty. Our experts harmonize advanced techniques with individual aspirations to curate botox experiences that transcend the conventional, promising results that are both profound and satisfying.
At Scott Kupetz, DMD, we immerse our clients in luxury, care, and utmost professionalism. Our commitment to excellence echoes through every corner of our facility in Troy, NY, ensuring that your experience is marked by comfort and confidence. Your botox journey with us is underscored by detailed consultations, expert insights, and a thoughtful execution that resonates with your unique beauty and expectations.
Reach out to us, and allow our experts to steer your aesthetic journey with unmatched professionalism and care. Discover the extraordinary impact of personalized botox treatments at Scott Kupetz, DMD by connecting with us at 845-372-5975.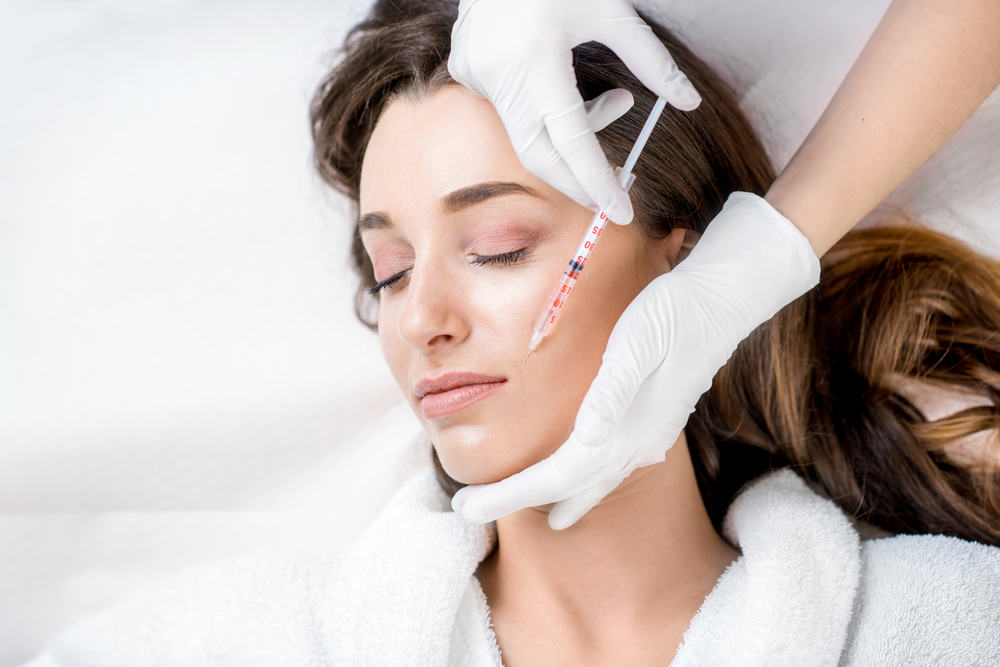 Unlock the Best Version of Yourself with Scott Kupetz, DMD
Explore a sanctuary of aesthetic transformation at Scott Kupetz, DMD, situated in the enchanting realms of Troy, NY. Our botox services are more than treatments—they are invitations to experience a rejuvenated self, marked by elegance and radiance. Operating in the vibrant ambiance of Albany County, we stand as a beacon of innovation and quality, where each service is meticulously crafted to echo with your beauty aspirations and needs.
Scott Kupetz, DMD is more than a botox clinic—it's a realm where each treatment is a tribute to your uniqueness, carefully curated and executed with unparalleled precision. At our prestigious location in Troy, NY, we offer a harmonious blend of modern techniques, personalized approaches, and a warm environment that collectively work to enhance your botox experience.
Allow yourself to experience the extraordinary at Scott Kupetz, DMD, where your beauty aspirations find their true expression. To dive into a world where each botox treatment is a masterpiece of precision, care, and excellence, feel free to connect with us and embark on your transformative journey in the heart of Albany County.
Prior to the arrival of Europeans, the Mohican Indians had a number of settlements along the Hudson River near its confluence with the Mohawk River. The land comprising the Poesten Kill and Wynants Kill areas were owned by two Mohican groups. The land around the Poesten Kill was owned by Skiwias and was called Panhooseck. The area around the Wynants Kill, known as Paanpack, was owned by Peyhaunet. The land between the creeks, which makes up most of downtown and South Troy, was owned by Annape. South of the Wynants Kill and into present-day North Greenbush, the land was owned by Pachquolapiet. These parcels of land were sold to the Dutch between 1630 and 1657, and each purchase was overseen and signed by Skiwias, the sachem at the time. In total, more than 75 individual Mohicans were involved in deed signings in the 17th century.
The site of the city was a part of Rensselaerswyck, a patroonship created by Kiliaen van Rensselaer. Dirck Van der Heyden was one of the first settlers. In 1707, he purchased a farm of 65 acres (26 ha), which in 1787 was laid out as a village.
The name Troy (after the legendary city of Troy, made famous in Homer's Iliad) was adopted in 1789, before which it had been known as Ashley's Ferry, and the region was formed into the Town of Troy in 1791 from part of the Manor of Rensselaerswyck. The township included Brunswick and Grafton. Troy became a village in 1801 and was chartered as a city in 1816. In the post-Revolutionary War years, as central New York was first settled, a strong trend to classical names existed, and Troy's naming fits the same pattern as the New York cities of Syracuse, Rome, Utica, Ithaca, and the towns of Sempronius and Manlius, and dozens of other classically named towns to the west of Troy.
Learn more about Troy.
---
Here are some wrestling club-related links:
Because Fear Shouldn't Stop You From Being Beautiful