Dental Implants in Beacon, NY.
Revitalize your confidence with expert juverderm treatments by Scott Kupetz DMD – where beauty and wellness align effortlessly!
Dr. Kupetz is an absolute amazing dentist and the service is phenomenal. Every employee there especially Dr. Kupetz himself are so nice and so good at their jobs. He did a great job on one of my fillings and if anyone has a cavity and is need of a filling Dr. Scott Kupetz in Wappingers Falls, New York is the place to go!
Finding a good dentist you like and can trust has been difficult for me and I was lucky enough find Dr. Scott recently. His staff is wonderful! They are all friendly, extremely professional and very thorough when explaining the treatment plan. I've already recommended him to several friends!
I needed a tooth replaced, I called the office and spoke to Dawn his assistant. The office was great. From the 1st phone call to my last visit. They made me feel like family. I will use them again and I would defiantly recommend using them. The best dentist I have been to my whole life. I am 47 years old so that says a lot. Thanks, Dr. Scott and Dawn
I was having a really bad tooth ache. I hadn't been to the dentist in about five or six years and was terrified! Everyone was so nice and non judge mental! I would deff recommend!!
What a great experience visiting Dr. Kupetz's (Dr. Scott) dental office. He is a very personable, positive, and kind doctor. His work is perfection! I have had, fillings, root canals and
veneers
. I do receive many compliments in reference to my smile. Thanks Dr. Scott! His office is warm and inviting and just love the support staff. I couldn't ask for a better dentist or office to have all my dental needs met
What a great experience visiting Dr. Kupetz's (Dr. Scott) dental office. Dr. Kupetz is wonderful. My daughter woke up Labor Day morning in terrible pain. She had an infection and needed a root canal. He came into his office on a holiday to take care of her. Very grateful for the care he gave my daughter
Dr. Kupetz is great. He explains what he is doing and always makes sure that you are comfortable. Donna and Dawn who make your experience even better!
I recently had root canal and had a positive experience at this office. I would recommend them to family and friends. They were able to accommodate my schedule because of their late-night on Monday. Both Dr. Kupetz and Donna the hygienist were so calming due to my high anxiety getting dental work done. Dawn at the front desk was friendly and knowledgeable with my dental insurance questions. Thank you!
Our son with special needs is a new patient of Dr. Scott. They spend as much time and patience with you as needed to ensure a positive experience. Dr. Scott, Donna, Marie, Dawn, Missy and Denise, their kindness to our son is amazing. We highly recommend Dr. Scott.
Dental Implants in Beacon, NY: Restoring Your Smile
Unparalleled Quality and Care
At Scott Kupetz, DMD, we bring the forefront of dental technology and expertise to Beacon, NY, with a special focus on dental implants. Our modern approach aims to transform smiles across the Dutchess County, ensuring each patient benefits from a comprehensive and customized care plan. Dental implants serve as a robust and natural-looking solution, ideal for those looking to replace missing teeth and restore their smile's vitality. Our dedicated team, armed with advanced technology, focuses on creating a comfortable and efficient experience for every patient.
Our reputation is built on a foundation of trust and quality, ensuring that each dental implant procedure is carried out with precision and care. Scott Kupetz, DMD is more than a dental service; we are a community where every patient is treated with individualized attention and respect. Your journey with us is nurtured, ensuring your comfort and understanding at each phase, making us the preferred choice for dental implants in Beacon, NY.
In pursuit of excellence, our team at Scott Kupetz, DMD continuously upgrades their skills and knowledge, ensuring that you receive the latest and most effective treatments available. Your smile transformation is our priority, and we take pride in watching our patients regain confidence through our exceptional dental implant services.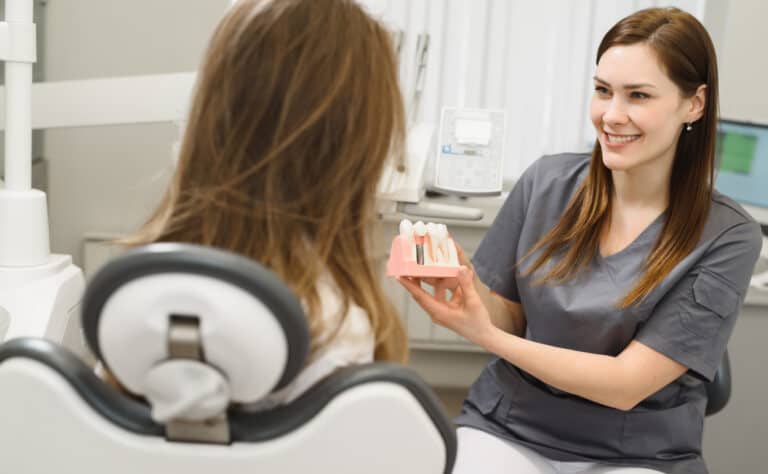 A Seamless and Supportive Process
Choosing dental implants with Scott Kupetz, DMD means choosing a meticulously crafted journey tailored just for you. From the very beginning, we immerse ourselves in understanding your unique needs and expectations in Beacon, NY. Our approach is holistic, considering every aspect of your dental health to provide a solution that enhances your overall well-being. Our commitment to the communities of Dutchess County means that every procedure, especially our specialized dental implants, is carried out with a local touch of warmth and familiarity.
Our process is transparent and supportive. At Scott Kupetz, DMD, we believe in keeping our patients informed and involved. With precise planning and consistent communication, our patients are always in the loop, making decisions alongside our team of experts. Your comfort and satisfaction are our utmost priority, and our staff are always available for guidance and support. Contact us anytime at 845-372-5975 for personalized assistance.
In your journey towards a radiant smile, Scott Kupetz, DMD stands as a pillar of support and excellence. We craft each stage of the dental implant process with utmost care, ensuring that your experience is smooth, predictable, and fulfilling. Our seamless coordination and execution make us the premier choice for dental implants in Beacon, NY.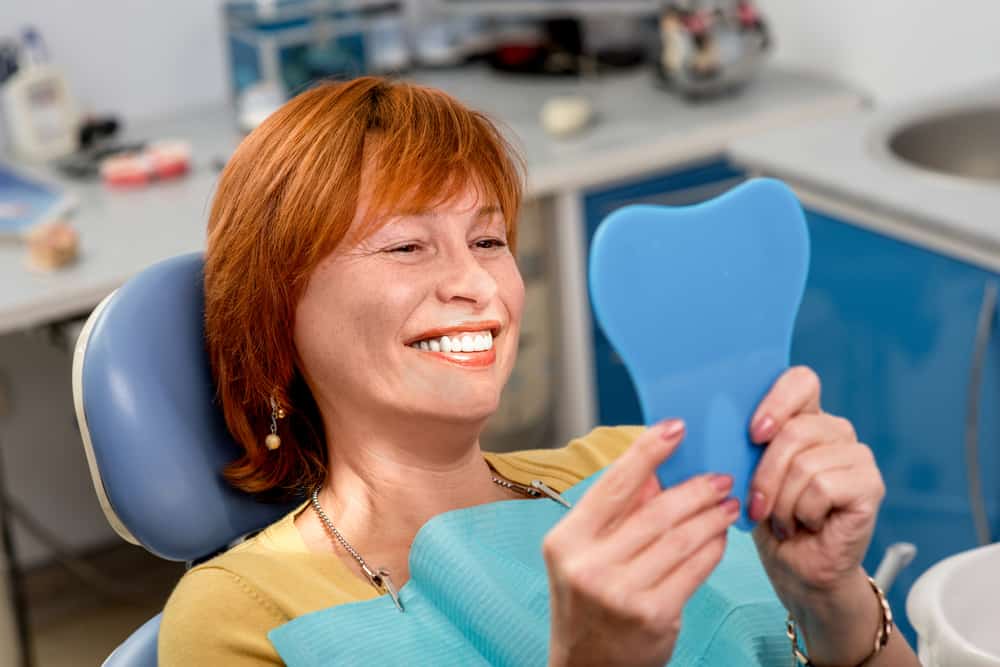 Why Choose Scott Kupetz, DMD for Your Dental Implants?
Selecting Scott Kupetz, DMD for your dental implants is a choice for exceptional expertise and compassionate care in Beacon, NY. Our esteemed presence in the Dutchess County community emanates from our unwavering dedication to patient satisfaction and outcome excellence. We pride ourselves on the relationships we build with our patients, cultivating an environment where they feel understood, valued, and cared for. At Scott Kupetz, DMD, we are more than service providers; we are your partners in achieving the radiant smile you deserve.
Our approach at Scott Kupetz, DMD is centered around a comprehensive consultation process. We engage deeply with our patients, understanding their needs and expectations, and crafting a roadmap that aligns with their vision. Our extensive range of dental implant solutions ensures that every individual finds a perfect match, allowing them to step out with confidence and a revitalized smile. Every procedure is meticulously planned and executed, ensuring that your journey with us is smooth, comfortable, and fulfilling.
Being part of Scott Kupetz, DMD means being part of a family that cherishes and nurtures your smile. We invite you to experience the pinnacle of dental implant services, where every detail is curated with you in mind. Reach out to us at 845-372-5975 to embark on a transformative journey toward achieving the radiant, confident smile that you deserve.
In 1683 Francis Rombout and Gulian Verplanck, merchant-fur traders from New York City, purchased the land that would come to include the City of Beacon from the Wappinger tribe. The sale was sanctioned by James II of England in 1685 in the Rombout Patent. Rombout died in 1691, leaving his share to his daughter, Catheryna Brett. The Rombout Patent was partitioned in 1706, and Brett received and maintained approximately 28,000 acres (110 km2) along the Vis Kill.
Brett sold some of her land to other settlers, often retaining the right to build a flour mill on the property. During the first third of the nineteenth century, Dutchess County ranked first among New York State counties in wheat production. Mills on Brett's property attracted farmers from both sides of the river. In 1748 Brett and a group of other settlers agreed to build the Frankfort Store House near the water at the "Lower Landing" north of Dennings Point. This store marked the beginning of river freighting in the area, and Fishkill Landing developed into a river port. As early as 1780 two dozen vessels operated out of Fishkill Landing. John Peter DeWint, owner of 2,000 acres at Fishkill Landing, helped further raise its status as a port by building the Long Dock in 1815. The village of Fishkill Landing was incorporated in 1864.
Matteawan was situated on the Fishkill Creek about a mile and a half east of Fishkill Landing, and a like distance above the mouth of the creek, whose hydraulic properties contributed to its development as a manufacturing center. It lay at the foot of the Fishkill Mountains, and was a station on both the Newburgh, Dutchess & Connecticut, and the New York & New England Railroads, and was connected with the Fishkill Landing by stage, and rail.
Learn more about Beacon.
Because Fear Shouldn't Stop You From Being Beautiful