Revitalize your confidence with expert juverderm treatments by Scott Kupetz DMD – where beauty and wellness align effortlessly!
Dr. Kupetz is an absolute amazing dentist and the service is phenomenal. Every employee there especially Dr. Kupetz himself are so nice and so good at their jobs. He did a great job on one of my fillings and if anyone has a cavity and is need of a filling Dr. Scott Kupetz in Wappingers Falls, New York is the place to go!
Finding a good dentist you like and can trust has been difficult for me and I was lucky enough find Dr. Scott recently. His staff is wonderful! They are all friendly, extremely professional and very thorough when explaining the treatment plan. I've already recommended him to several friends!
I needed a tooth replaced, I called the office and spoke to Dawn his assistant. The office was great. From the 1st phone call to my last visit. They made me feel like family. I will use them again and I would defiantly recommend using them. The best dentist I have been to my whole life. I am 47 years old so that says a lot. Thanks, Dr. Scott and Dawn
I was having a really bad tooth ache. I hadn't been to the dentist in about five or six years and was terrified! Everyone was so nice and non judge mental! I would deff recommend!!
What a great experience visiting Dr. Kupetz's (Dr. Scott) dental office. He is a very personable, positive, and kind doctor. His work is perfection! I have had, fillings, root canals and
veneers
. I do receive many compliments in reference to my smile. Thanks Dr. Scott! His office is warm and inviting and just love the support staff. I couldn't ask for a better dentist or office to have all my dental needs met
What a great experience visiting Dr. Kupetz's (Dr. Scott) dental office. Dr. Kupetz is wonderful. My daughter woke up Labor Day morning in terrible pain. She had an infection and needed a root canal. He came into his office on a holiday to take care of her. Very grateful for the care he gave my daughter
Dr. Kupetz is great. He explains what he is doing and always makes sure that you are comfortable. Donna and Dawn who make your experience even better!
I recently had root canal and had a positive experience at this office. I would recommend them to family and friends. They were able to accommodate my schedule because of their late-night on Monday. Both Dr. Kupetz and Donna the hygienist were so calming due to my high anxiety getting dental work done. Dawn at the front desk was friendly and knowledgeable with my dental insurance questions. Thank you!
Our son with special needs is a new patient of Dr. Scott. They spend as much time and patience with you as needed to ensure a positive experience. Dr. Scott, Donna, Marie, Dawn, Missy and Denise, their kindness to our son is amazing. We highly recommend Dr. Scott.
Browse Juverderm Services
Discover Juvederm Treatments in Carmel, NY
Experience Ultimate Facial Rejuvenation
At Scott Kupetz, DMD, we specialize in providing premier Juvederm treatments that aim to rejuvenate and enhance your natural beauty. Located in the heart of Putnam County, Carmel, NY, our state-of-the-art clinic ensures that each patient experiences a tailored approach to achieve subtle, yet profoundly rejuvenating results.
Our team of qualified professionals is committed to ensuring that your experience with us is satisfying and exceeds your expectations. By choosing Juvederm treatments at Scott Kupetz, DMD, you are choosing a luxurious experience that prioritizes your comfort and results. Your journey towards a more youthful and confident self begins here in Carmel, NY, supported by a team that is steadfastly committed to your well-being and satisfaction.
To learn more about our specialized Juvederm treatments, do not hesitate to contact us at 845-372-5975. Our friendly team is always here to guide you through your journey towards rejuvenated beauty.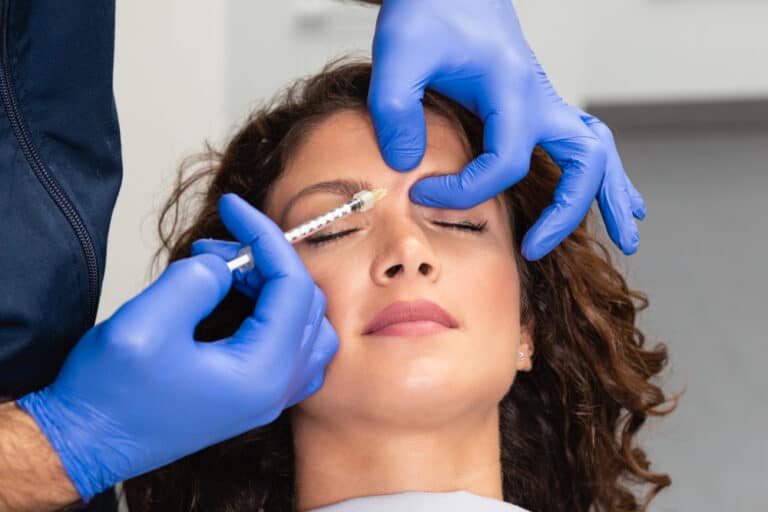 Why Choose Juvederm at Scott Kupetz, DMD?
Juvederm, a renowned hyaluronic acid filler, has revolutionized facial treatments, and Scott Kupetz, DMD is at the forefront of this transformation in Carmel, NY. Our patients from Putnam County and beyond have experienced the life-changing benefits of this incredible treatment, all thanks to our dedicated and skilled team.
Choosing Scott Kupetz, DMD means choosing excellence. Our clinic's environment in Putnam County is designed to be calming and conducive to the well-being of each patient. From consultation to post-treatment care, our team ensures that your experience is handled with utmost precision and care, ensuring you achieve the desired results.
Contact us today at 845-372-5975, and allow our expert team in Carmel, NY, to help guide you toward the transformative journey of rejuvenation and self-discovery.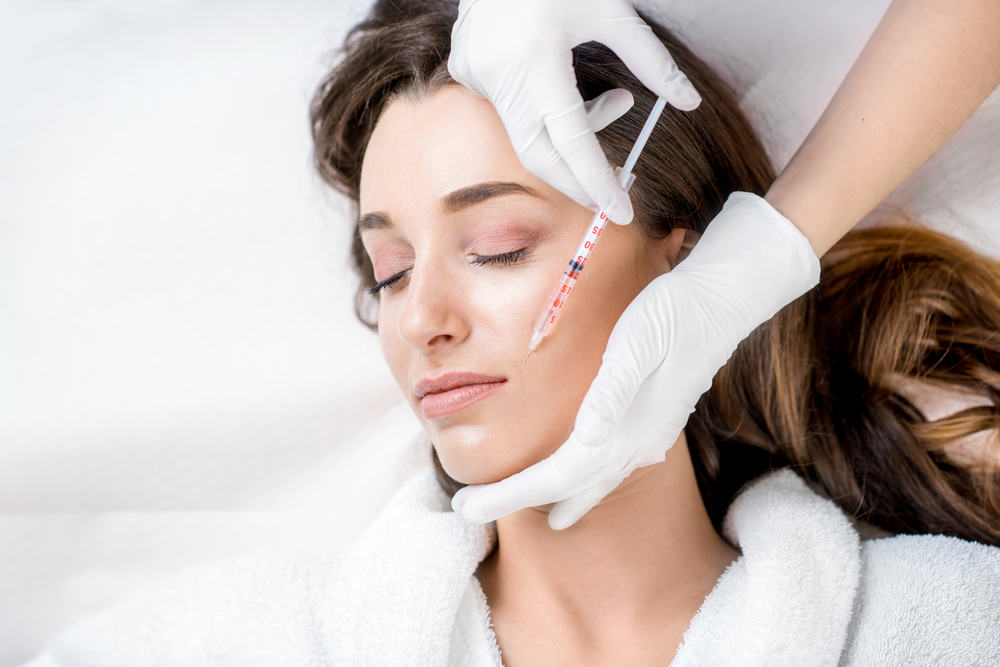 The Juvederm Treatment Process at Scott Kupetz, DMD
Embarking on your Juvederm treatment journey at Scott Kupetz, DMD means stepping into a realm of personalized care and exceptional service. Situated in the prime location of Putnam County, our clinic is a haven where innovation meets tradition to provide stunning results that resonate with your unique beauty and confidence.
Our process is meticulously crafted to suit each patient's unique needs and expectations. In the serene ambiance of Carmel, NY, we emphasize detailed consultations, allowing us to tailor each treatment to meet your beauty aspirations meticulously. We aim to ensure your juvederm experience at Scott Kupetz, DMD is as comfortable, effective, and rewarding as possible.
In conclusion, by choosing Juvederm treatments at Scott Kupetz, DMD, you are not just opting for a procedure but a holistic experience that centers around your individual needs and desires. In the supportive environment of Putnam County, Carmel, NY, we are committed to bringing your inner beauty to the surface, allowing you to step out into the world with newfound confidence and grace.
The town was settled around 1740 by George Hughson. On the night of April 26, 1777, after learning the news that the British had begun burning nearby Danbury, Connecticut, sixteen-year-old Sybil Ludington rode the entire night through the hamlets of Carmel, Mahopac, Kent Cliffs and Farmers Mills, warning those along the way that the British were coming before returning home at dawn. A statue memorializing the ride sits alongside Lake Gleneida.
Carmel was formed with Franklin town from part of Frederick town on March 17, 1795, while still a part of Dutchess County. (Franklin was renamed Patterson April 6, 1808. Frederick changed its name to Kent April 15, 1817.) Carmel was transferred to Putnam County when Dutchess County was split to form Putnam County in 1812 and Carmel was designated the county seat. In 1861, a small part of Carmel was taken to be added to the town of Putnam Valley.
The Putnam County Courthouse was built in 1814. It is the second oldest working courthouse in New York State. General James Townsend, of Carmel, was the architect. A landmark on Gleneida Avenue in Carmel, the building has a classical front facade. There was one hanging there in 1844. A jail was added in 1855. A new Putnam County Courthouse was completed in early 2008, located nearby on Gleneida Avenue.
Carmel High School
December 4, 1965 – A Trans World Airlines Boeing 707 plane en route to San Francisco collided with an Eastern Airlines Constellation flight in mid-air, killing four people.
July 29, 1971 – A category F-2 tornado 1.9 miles (3.1 km) away from the town center caused between $50,000 and $500,000 in damages.
October 22, 1974 – A large row of businesses on Gleneida Avenue was destroyed in a fire that required over 200 volunteer firefighters to fight the blaze.
September 1982 – June 1983 – Carmel High School Boys Track star Mike Stahr was ranked first in the US for the mile run, losing only one high school track race during his junior and senior year. He set state records and was the Millrose Games mile winner two years in a row.
July 10, 1989 – A F-2 (max. wind speeds 113-157 mph) tornado 0.7 miles (1.1 km) away from the Carmel town center traveled east across Fair Street near the King's Grant condos, injuring five people and causing between $5,000,000 and $50,000,000 in damages.
September 11, 2001 – eight Carmel residents died in the September 11 terrorist attacks: Police Officer Stephen Patrick Driscoll, Firefighter Daniel Harlin, Firefighter Thomas Joseph Kuveikis, Firefighter Robert Minara, George Paris of Cantor Fitzgerald, Firefighter Christopher Blackwell, David Fodor of Fiduciary Trust, and Firefighter George Cain. The town has a memorial dedicated at Spain-Cornerstone Park on the corner of Fair Street and Route 52.
April 27-28, 2007 – The Town of Carmel hosted a two-day Revolutionary War era militia encampment along Lake Gleneida. The event celebrated the 230th anniversary of the heroism of Sybil Ludington.
Carmel Police Department patrol vehicle
Learn more about Carmel.
Useful links for Carmel, NY
---
Here are some wrestling club-related links:
Because Fear Shouldn't Stop You From Being Beautiful