Juvederm in Maplewood, NY.
Revitalize your confidence with expert juverderm treatments by Scott Kupetz DMD – where beauty and wellness align effortlessly!
Dr. Kupetz is an absolute amazing dentist and the service is phenomenal. Every employee there especially Dr. Kupetz himself are so nice and so good at their jobs. He did a great job on one of my fillings and if anyone has a cavity and is need of a filling Dr. Scott Kupetz in Wappingers Falls, New York is the place to go!
Finding a good dentist you like and can trust has been difficult for me and I was lucky enough find Dr. Scott recently. His staff is wonderful! They are all friendly, extremely professional and very thorough when explaining the treatment plan. I've already recommended him to several friends!
I needed a tooth replaced, I called the office and spoke to Dawn his assistant. The office was great. From the 1st phone call to my last visit. They made me feel like family. I will use them again and I would defiantly recommend using them. The best dentist I have been to my whole life. I am 47 years old so that says a lot. Thanks, Dr. Scott and Dawn
I was having a really bad tooth ache. I hadn't been to the dentist in about five or six years and was terrified! Everyone was so nice and non judge mental! I would deff recommend!!
What a great experience visiting Dr. Kupetz's (Dr. Scott) dental office. He is a very personable, positive, and kind doctor. His work is perfection! I have had, fillings, root canals and
veneers
. I do receive many compliments in reference to my smile. Thanks Dr. Scott! His office is warm and inviting and just love the support staff. I couldn't ask for a better dentist or office to have all my dental needs met
What a great experience visiting Dr. Kupetz's (Dr. Scott) dental office. Dr. Kupetz is wonderful. My daughter woke up Labor Day morning in terrible pain. She had an infection and needed a root canal. He came into his office on a holiday to take care of her. Very grateful for the care he gave my daughter
Dr. Kupetz is great. He explains what he is doing and always makes sure that you are comfortable. Donna and Dawn who make your experience even better!
I recently had root canal and had a positive experience at this office. I would recommend them to family and friends. They were able to accommodate my schedule because of their late-night on Monday. Both Dr. Kupetz and Donna the hygienist were so calming due to my high anxiety getting dental work done. Dawn at the front desk was friendly and knowledgeable with my dental insurance questions. Thank you!
Our son with special needs is a new patient of Dr. Scott. They spend as much time and patience with you as needed to ensure a positive experience. Dr. Scott, Donna, Marie, Dawn, Missy and Denise, their kindness to our son is amazing. We highly recommend Dr. Scott.
Browse Juverderm Services
Our Expertise in Juvederm Treatments in Maplewood, NY
Unveiling Beauty with Juvederm in Maplewood, NY
At Scott Kupetz, DMD, we're more than a destination for aesthetic enhancement; we're a sanctuary where beauty and science converge to create art. Our heart beats with a relentless passion for excellence, centered on providing transformative Juvederm treatments in the beautiful vicinity of Maplewood, NY. Immersed in the vibrant culture of Albany County, our clinic is where innovative non-surgical solutions transcend conventional aesthetics, offering a refreshed and revitalized appearance that echoes confidence and sophistication.
Our passionate dedication to mastering the art of Juvederm treatments has placed Scott Kupetz, DMD at the pinnacle of aesthetic accomplishments. Tailoring each treatment to resonate with your unique essence, our expert practitioners infuse skill with meticulous care, navigating your journey toward aesthetic brilliance with precision and empathy. The world-class treatments we offer extend beyond mere enhancement, fostering an environment where confidence flourishes and the vibrance of your inner beauty is allowed to shine brightly in Maplewood, NY.
Your journey of transformation with Scott Kupetz, DMD is embraced with a comprehensive and thoughtful approach. By choosing us, you are choosing a haven where your beauty aspirations are nurtured and cultivated to flourish with exceptional brilliance. Reach out to us at 845-372-5975 and allow us to guide you through a redefining Juvederm experience, expertly curated to unveil your ultimate aesthetic potential.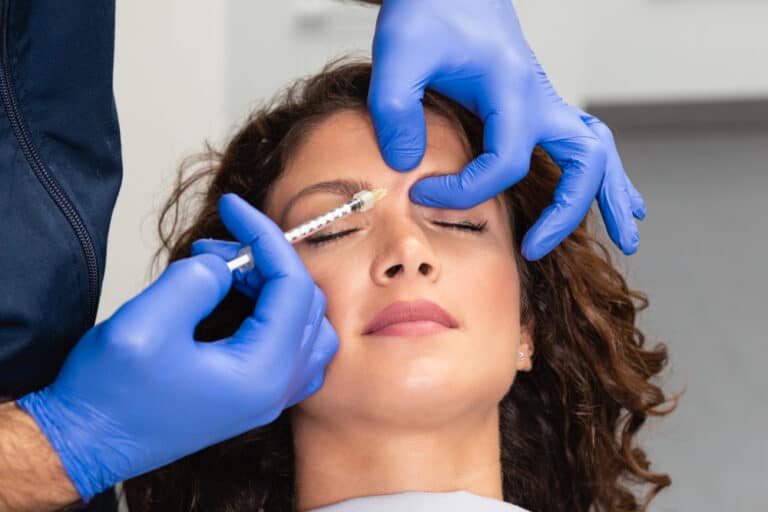 Personalized Juvederm Experience at Scott Kupetz, DMD
Embrace a realm where each Juvederm treatment is curated to reflect your unique aesthetic desires at Scott Kupetz, DMD. Steeped in a tradition of excellence and innovation in Albany County, our practice embodies a harmonious blend of advanced technologies and human-centric approaches to aesthetic care. For residents of Maplewood, NY, our clinic represents a transformative journey, where individual aspirations are met with personalized strategies, reflecting a profound understanding of beauty and wellness.
At Scott Kupetz, DMD, we believe in cultivating experiences that echo with personalization and quality. We operate within an ethos that cherishes individual uniqueness, ensuring that each Juvederm treatment is fine-tuned to meet and exceed your expectations. Our commitment is mirrored in the dedicated care and expertise that aligns precisely with your visions of beauty in Maplewood, NY. Reach out to our passionate team at 845-372-5975 to explore the bespoke Juvederm experiences that await your discovery.
Your path to aesthetic enlightenment at Scott Kupetz, DMD is marked by personalized care, detailed consultation, and a meticulous approach to achieving natural-looking and lasting results. With a nurturing environment and a culture of excellence, we are poised to guide you through a transformative journey marked by superior outcomes and enriched experiences in the realm of Juvederm treatments.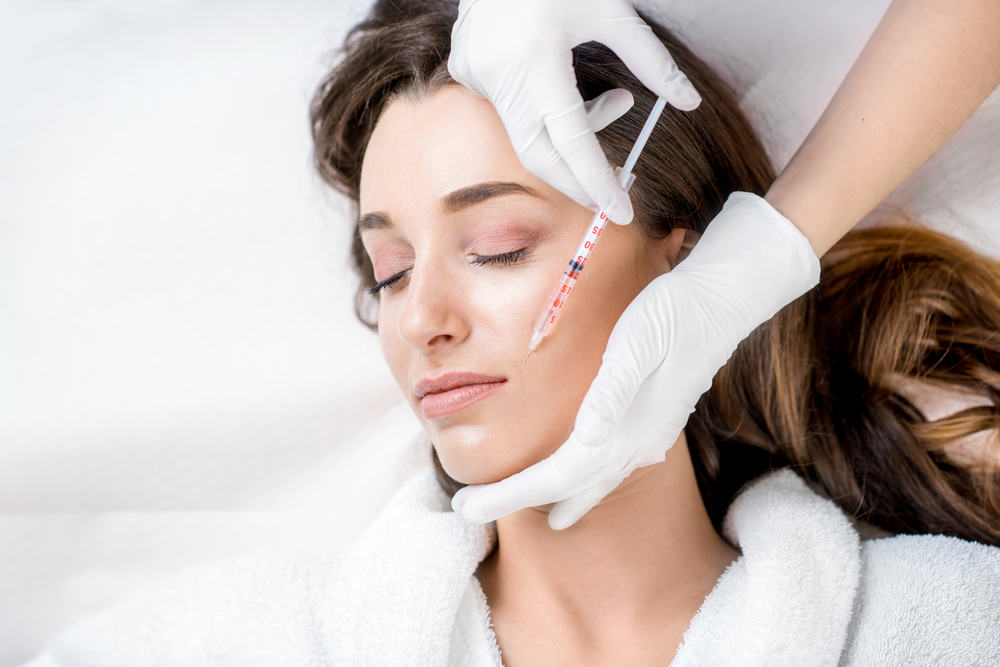 Elevating Aesthetic Standards in Albany County with Juvederm
At Scott Kupetz, DMD, our ethos is deeply intertwined with a mission to elevate the aesthetic standards within Albany County and the broader Maplewood, NY community. We are not just practitioners; we are visionary architects crafting a symphony of aesthetics where each note, each nuance, resonates with precision, artistry, and a transformative impact. Our Juvederm treatments are meticulously curated platforms where science and artistry converge, creating pathways to aesthetic brilliance that echo with elegance and natural beauty.
Our Juvederm treatments signify a realm where innovation meets passion, creating a spectrum of possibilities that empower your aesthetic journey. We understand the diversity of beauty narratives that reside within Maplewood, NY, and we're dedicated to nurturing each story with a blend of scientific excellence and a warm, understanding approach. Through our expertise, Scott Kupetz, DMD becomes an oasis where beauty flourishes, confidence is nurtured, and the transformative power of aesthetics is celebrated with passion and excellence.
By embracing a journey with Scott Kupetz, DMD, you choose a destination where each Juvederm treatment is a hallmark of quality, precision, and a profound understanding of your unique aesthetic language. Your experience is nurtured with a blend of innovation, personalized care, and a relentless passion for elevating aesthetic standards in Albany County. Experience the distinction and mastery that define our approach to Juvederm treatments at Scott Kupetz, DMD.
The explorer Henry Hudson arrived in the area of Watervliet around 1609. The area was first settled in 1643 as part of the Rensselaerswyck patroonship, under the direction of Kiliaen van Rensselaer. In 1710, Derrick van der Heyden operated a ferry from the Bleeker Farm (near 16th Street) across the Hudson River to Troy. Troops during the Revolutionary War used this ferry in 1777 on their way to Bemis Heights and Stillwater for the Battle of Saratoga. In 1786, a second ferry was started at Ferry Street (today 14th Street) over to Troy. The town of Watervliet was founded in 1788 and included all of present-day Albany County except what was in the city of Albany at the time. Because so many towns had been created from the town of Watervliet, it is regarded as the "mother of towns" in the county. In 1816, as the first post office was erected, corner of River and Ferry streets (Broadway and 14th Street), it took the name Watervliet.
West Troy in 1866
The location of the future city was taken by the village of Gibbonsville (1824) and its successor West Troy, and the hamlet of Washington (later Port Schuyler). The farm owned by John Bleeker, stretching north from Buffalo Street (Broadway and 15th Street) to the farm owned by the Oothout family near 25th Street was purchased by Philip Schuyler, Isais Warren, Richard P. Hart, Nathan Warren, and others in 1823; they named it West Troy. Gibbonsville was the farm of James Gibbons (which he purchased in 1805), which stretched from North Street (8th Street) to Buffalo Street (15th Street). Washington was settled sometime before 1814 and was the area south of Gibbonsville and today the area of Watervliet south of the Arsenal; it became known as Port Schuyler in 1827. Although Gibbonsville and West Troy sat side by side (West Troy lying on Gibbonsville's northern boundary), there was a rivalry between the two and each named and laid out their streets with no regard to the street names and grids of the other. In 1824 Gibbonsville became incorporated as a village, and in 1836 this was repealed when West Troy became incorporated as a village including Gibbonsville and Port Schuyler; and in 1847 the Watervliet post office changed its name to West Troy. In 1830, Gibbonsville had 559 people, West Troy 510, and Port Schuyler 450.
In 1865, present-day Watervliet was included in the Capital Police Force within the Troy District. This attempt at regional consolidation of municipal police failed and in 1870 the West Troy Police Force was organized.
Learn more about Maplewood.
Useful links for Maplewood, NY
---
Here are some wrestling club-related links:
Because Fear Shouldn't Stop You From Being Beautiful