Juvederm in Patterson, NY.
Revitalize your confidence with expert juverderm treatments by Scott Kupetz DMD – where beauty and wellness align effortlessly!
Dr. Kupetz is an absolute amazing dentist and the service is phenomenal. Every employee there especially Dr. Kupetz himself are so nice and so good at their jobs. He did a great job on one of my fillings and if anyone has a cavity and is need of a filling Dr. Scott Kupetz in Wappingers Falls, New York is the place to go!
Finding a good dentist you like and can trust has been difficult for me and I was lucky enough find Dr. Scott recently. His staff is wonderful! They are all friendly, extremely professional and very thorough when explaining the treatment plan. I've already recommended him to several friends!
I needed a tooth replaced, I called the office and spoke to Dawn his assistant. The office was great. From the 1st phone call to my last visit. They made me feel like family. I will use them again and I would defiantly recommend using them. The best dentist I have been to my whole life. I am 47 years old so that says a lot. Thanks, Dr. Scott and Dawn
I was having a really bad tooth ache. I hadn't been to the dentist in about five or six years and was terrified! Everyone was so nice and non judge mental! I would deff recommend!!
What a great experience visiting Dr. Kupetz's (Dr. Scott) dental office. He is a very personable, positive, and kind doctor. His work is perfection! I have had, fillings, root canals and
veneers
. I do receive many compliments in reference to my smile. Thanks Dr. Scott! His office is warm and inviting and just love the support staff. I couldn't ask for a better dentist or office to have all my dental needs met
What a great experience visiting Dr. Kupetz's (Dr. Scott) dental office. Dr. Kupetz is wonderful. My daughter woke up Labor Day morning in terrible pain. She had an infection and needed a root canal. He came into his office on a holiday to take care of her. Very grateful for the care he gave my daughter
Dr. Kupetz is great. He explains what he is doing and always makes sure that you are comfortable. Donna and Dawn who make your experience even better!
I recently had root canal and had a positive experience at this office. I would recommend them to family and friends. They were able to accommodate my schedule because of their late-night on Monday. Both Dr. Kupetz and Donna the hygienist were so calming due to my high anxiety getting dental work done. Dawn at the front desk was friendly and knowledgeable with my dental insurance questions. Thank you!
Our son with special needs is a new patient of Dr. Scott. They spend as much time and patience with you as needed to ensure a positive experience. Dr. Scott, Donna, Marie, Dawn, Missy and Denise, their kindness to our son is amazing. We highly recommend Dr. Scott.
Browse Juverderm Services
Experience the blend of medical science and artistic precision at Patterson, revolutionizing facial rejuvenation.
Discover the Quality of Juvederm at Scott Kupetz, DMD
Start a transformative journey with juvederm at Scott Kupetz, DMD, where expertise meets innovation in the heart of Patterson, NY. Our compassionate team of professionals is dedicated to helping you unlock your aesthetic potential, curating a personalized approach to meet your unique needs and aspirations. In the ever-evolving realm of aesthetic enhancements, juvederm has emerged as a beacon of rejuvenation, known for its incredible ability to smooth wrinkles and restore facial volume with sublime subtlety.
Within the soothing ambiance of our practice in Putnam County, Scott Kupetz, DMD cultivates an environment where comfort and technology synergize to foster an extraordinary patient experience. We are deeply committed to delivering not just outcomes, but also confidence and satisfaction through services that resonate with excellence and care. In every appointment, we prioritize your well-being, ensuring that your journey with juvederm in Patterson, NY is marked by precision, safety, and exceptional results.
Reach out to us today at 845-372-5975 to explore the possibilities that await with juvederm. Let Scott Kupetz, DMD be your trusted partner in navigating the pathway to aesthetic fulfillment, embodying a commitment to excellence that resonates with genuine care and profound expertise.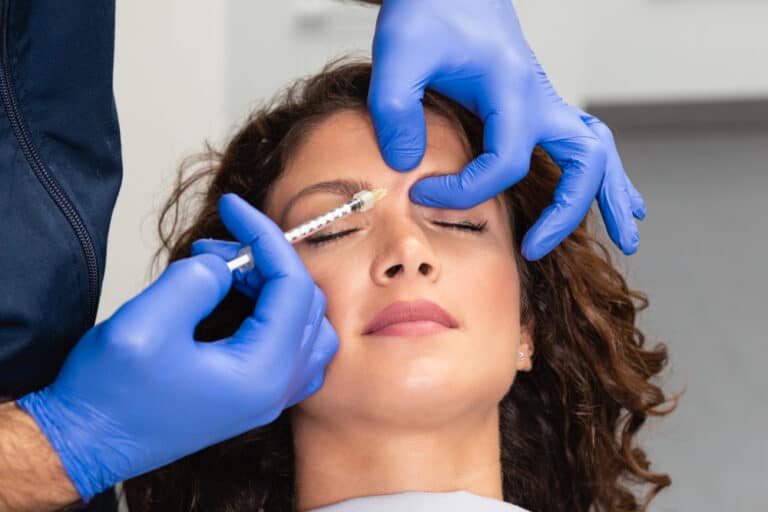 Experience Individualized Care in Putnam County
At Scott Kupetz, DMD, we pride ourselves on fostering a realm where personalized care thrives, ensuring that each juvederm treatment is meticulously tailored to resonate with your unique aesthetic aspirations. Situated in Putnam County, our practice is a sanctuary of warmth and professional excellence, where every encounter is cultivated to nurture your comfort and confidence. Here in Patterson, NY, we navigate the realms of aesthetic innovation with a human touch, ensuring that your journey is marked by empathy, understanding, and remarkable outcomes.
Our dedication to individualized care is a testament to our commitment to your satisfaction and well-being. Scott Kupetz, DMD is not just a provider but a partner in your aesthetic journey, embodying a culture where every question is welcomed, and every concern is addressed with utmost attention and care. Your experience at our facility in Patterson, NY will be marked by attentive listening and thoughtful guidance, ensuring that your pathway to rejuvenation is both enlightening and exceptionally rewarding.
Connect with us at 845-372-5975 to unveil the opportunities that resonate with your desires and expectations. Experience the embodiment of personalized care at Scott Kupetz, DMD, where your journey is nurtured with precision, passion, and profound dedication to excellence.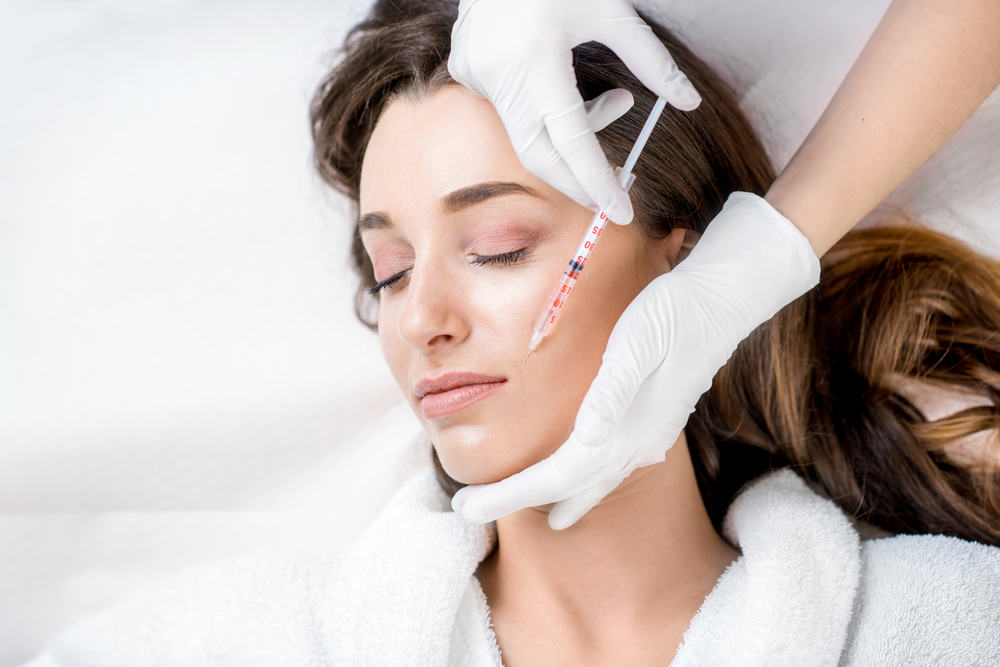 Revitalize and Enhance Your Natural Beauty
Embrace the transformative allure of juvederm at Scott Kupetz, DMD, where we elevate the realms of aesthetic brilliance to resonate with your innate beauty and charm. In the heart of Patterson, NY, our practice is a sanctuary where innovative techniques and artistic vision converge to sculpt results that echo with natural elegance and vibrant youthfulness. Every procedure at our esteemed facility in Putnam County is an orchestra of meticulous care, expertise, and a profound understanding of your aesthetic aspirations.
Our mission at Scott Kupetz, DMD extends beyond the realms of physical enhancement, delving into a holistic approach that nurtures not just your appearance but also your confidence and self-esteem. In Patterson, NY, we craft each juvederm experience to be a journey of discovery, empowerment, and extraordinary satisfaction. Our practice is a place where your dreams are listened to with empathy and materialized with the finesse of artistic brilliance and technological prowess.
Join us in a transformative odyssey toward unveiling a version of yourself that resonates with beauty, confidence, and radiant vitality. Let the experts at Scott Kupetz, DMD in Putnam County guide you through a personalized experience that reverberates with care, expertise, and an unwavering commitment to excellence in the world of aesthetic enhancements.
The town was first settled around 1720 in The Oblong, which was a disputed area in southeastern Province of New York also claimed by the Connecticut Colony. The Oblong was a strip of land approximately 2.9 km wide between Dutchess County, New York, and Connecticut, ceded to New York in the 1731 Treaty of Dover. Between 1720 and 1776 a large number of mostly Connecticut families settled in the southern Oblong. They could not settle west of it because that land was privately owned by the Philipse Family. It had been granted a patent for virtually all of the remainder of the area of the future Putnam County.
The first such settlers in the Oblong were the Hayt family, who built a house at The Elm in 1720. Another early settler was Jacob Haviland, who settled Haviland Hollow in 1731. The first village in Putnam County, the hamlet of Patterson, was originally called Frederickstown. The eastern part of the future Putnam County was called Southeast Precinct (not the same as the current town of Southeast).
The Philipses were Loyalists during the Revolution and left the area. The state confiscated their land, selling it off. In 1788, the former Philipse portion of the Oblong was chartered as the Town of Southeast; the remainder of the region was chartered as the Town of Fredericktown in Dutchess County, New York. In 1795, Fredericktown township was split into four parts: 1. the Town of Carmel, 2. a part which was combined with the northern half of Southeast and became the Town of Franklin, which was renamed the Town of Patterson in 1808, 3. a part which was combined with the southern half of Southeast and became the new, much larger town of Southeast, and 4. the remnant of the town, which was the Town of Frederick for a while. It was renamed as the Town of Kent in 1817.
Learn more about Patterson.
Useful links for Patterson, NY
---
Here are some wrestling club-related links:
Because Fear Shouldn't Stop You From Being Beautiful