Our Profession Is Dentistry, Our Focus Is People.
The leading visionary in
compassionate dental care.
Get Started By Joining Us!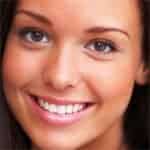 Composite Dental Fillings
Our Dental Patient Testimonials
Things to Study When Choosing a Dentist in Westchester County
Things to Study When Choosing a Dentist in Westchester County
Since 1988, Scott Kupetz, DMD has been providing the residents of Westchester County with top-quality dental care. Dr. Kupetz and his entire staff provide a variety of treatment options and offer customized, compassionate care. Conveniently located in Mount Kisco, NY, our state-of-the-art dental clinic is impeccably clean and comfortable, so you can have peace of mind knowing that you'll be receiving exceptional dental care in a safe environment.
Whether you're experiencing a problem that requires immediate attention from an emergency dentist near you or you're looking for the best dentist who provides routine checkups, cleanings, or cosmetic dentistry, contact the cosmetic dentist in Mount Kisco, NY community trusts most: Scott Kupetz, DMD.
Key Factors to Consider When You're Looking for a Dental Clinic in Westchester County, NY
When choosing a dentist, you don't want to settle for anything less than the best, whether you're looking for routine dental exams and cleanings or you want to improve your smile with cosmetic dentistry treatments. There are a lot of dentists in the Mount Kisco, NY area, but how do you know which one to choose? Here's a look at some key factors to consider that will help you select the best Westchester County dental clinic.
A Clean, Comfortable, and Welcoming Environment
There are a lot of people that find going to the dentist an unpleasant experience, and in some cases, they may even find it a frightening one. Those feelings are certainly valid; wearing a mask and face shield, a bright light shining into your eyes and poking and prodding around your mouth with a sharp instrument is not exactly the picture of fun, especially since someone is wearing a mask and face shield to do so.
In order to ensure that their patients feel at ease, the best dentists understand that their patients may be uncomfortable during the procedure or might have fearful reactions, and they will go the extra mile to alleviate those fears and make the patient feel at ease. There are certain attributes of a good dental clinic, such as being hospitable, welcoming, and of course, exceptionally clean. From the receptionists to the dental hygienists and the head dentist, the entire staff should be courteous, kind, and courteous to all of their patients, from staff members to patients.
Experience
There's something to be said for experienced dentists and hygienists, even though newly licensed dentists and hygienists can certainly provide quality care. Having your teeth cleaned by someone who has been in the industry for a long time will give you a feeling of comfort, since they can draw on their experience.
You should look for a well-established clinic that is staffed by veteran professionals and has been serving the Mount Kisco, NY community for several years if you want the best experience and quality care possible.
Treatment Options
It goes without saying that you want to be sure that the dentist you choose offers the treatment that you need. If you want to improve the appearance of your smile, you'll want to select a clinic that specializes in cosmetic dentistry. If you suffer from dental phobia, look for a dental clinic that provides sedation dentistry. If you want to be sure you have access to care when something unexpected arises, choose a dentist that offers emergency services.
If you are considering a dental practice, make sure you know what services they provide. The dentist should be able to provide you with the type of cosmetic dentistry you are looking for, as well as being experts in oral hygiene for example if you are missing adult teeth and you would prefer dental implants rather than dentures. You will obviously need to keep looking for a dental clinic that provides the specific type of treatment that you need if another clinic does not offer that treatment.
Insurance and Payment Options
Don't just assume that because you have insurance that a dentist will automatically accept it; many providers only take certain types of dental plans. Make sure your dental office accepts your insurance; if you're looking for a dental clinic, make sure they know who your insurance company is and what kind of policy you have; and find out exactly what services will be covered.
Several cosmetic dental procedures aren't covered by insurance, including some types of dental treatments. Getting dental care that isn't covered by your insurance can be handled by finding a dentist who accepts checks and credit cards and offers payment plans that will help you pay for the procedure.
If you have any questions about insurance or payments, talk to the dental clinic before you choose one so that you aren't surprised later on with unexpected charges.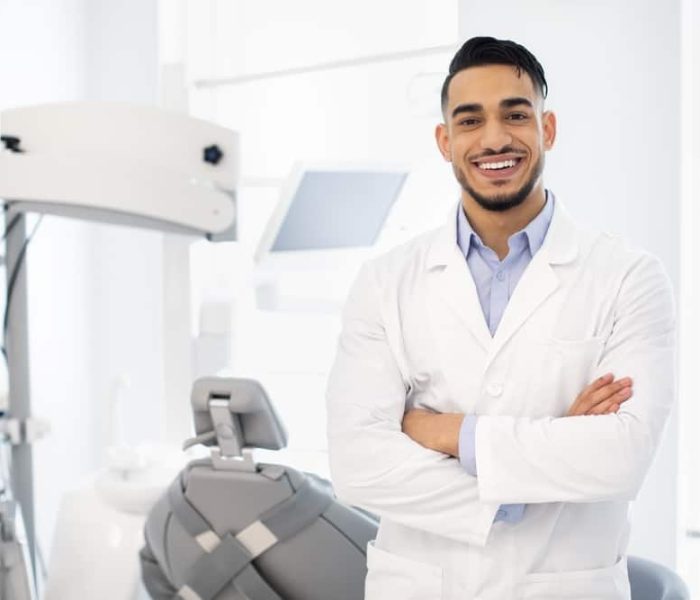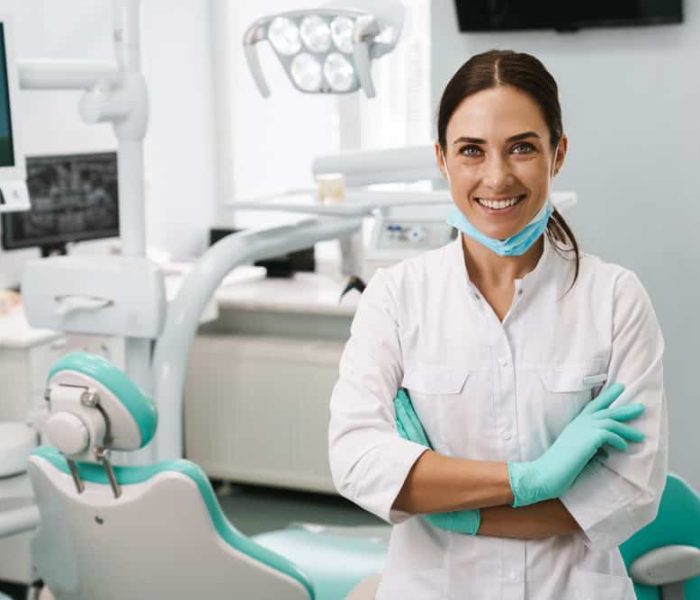 For Top-Quality Dental Care in Westchester County, Contact Scott Kupetz, DMD
When you're looking for a dental clinic in Mount Kisco, NY, make sure to include Dr. Scott Kupetz on your list of dentists to consider. With more than 30 years of experience, Dr. Kupetz provides a variety of treatment options and offers customized, compassionate care at his state-of-the-art Westchester County dental facility.
To find out more about the services we offer, to speak with one of our associates, or to schedule an appointment for a consultation with the best dentist in the area, call 845-243-2325. At Scott Kupetz, DMD, we look forward to providing you with dental care that will make you smile.
Frequently Asked Questions